Exploring Alternate Water Supply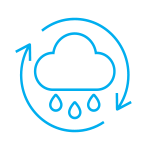 Innovative and Resilient Plumbing for Sustainable Water Management
IWSH will work with vulnerable communities to implement innovative water solutions that provide supplemental clean water for their daily lives.
Due to the impacts of climate change, such as drought and floods, available freshwater sources are more at risk. Water-insecure regions need to find ways to conserve limited drinking water supplies and promote more sustainable communities.
Alternate water projects, such as rainwater harvesting and onsite greywater reuse, are ways to maximize clean water supplies and help communities access reliable and safe water. These systems are becoming more widely adopted and should be constructed in accordance with code and installed by qualified people.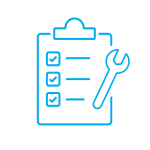 Household Plumbing Survey
The IWSH Household Plumbing Survey evaluates indoor and exterior plumbing systems and identifies where skilled plumbers can make repairs and/or upgrade fittings, fixtures, and appliances.
Developed to address water quality and efficiency issues in underserved communities, this easy-to-use survey can be completed with minimal training, opening up new volunteer opportunities while freeing up our experienced volunteers to concentrate on the technical requirements for safe plumbing repairs and upgrades.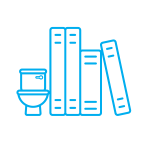 Entry Level Plumbing Curriculum
Many indigenous communities are underserved and under-resourced, making it difficult to access plumbing apprenticeships or secure work with qualified plumbing businesses. Recognizing the need for plumbing skills within indigenous communities, IWSH constructed a hands-on wet lab facility for Navajo Technical University.
We plan to scale this education model by offering training facility construction, curriculum input, and instructor training to provide a pathway for indigenous communities to enter the plumbing trade.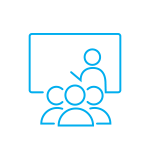 Train-the-Trainer Program
IWSH trains knowledgeable people who can teach individuals how to use the Household Plumbing Survey©. IWSH also trains qualified instructors to teach the Entry Level Plumbing Curriculum to help educate the next wave of future plumbers.
A train-the-trainer program in development will provide materials and instructor training for the Household Plumbing Survey to instructors who are qualified to teach the Entry Level Plumbing Curriculum to pre-apprentice level students.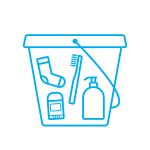 Hygiene Bucket Challenge
Seeking a meaningful activation for your next event or conference? Join the IWSH Hygiene Bucket Challenge. The IWSH Hygiene Bucket Challenge helps individuals who are experiencing homelessness or cannot afford basic hygiene products. Participants assemble buckets of essential items that many take for granted, such as feminine hygiene products, face wash, clean socks, underwear, and hand soap.
IWSH is launching its first-ever Hygiene Bucket Challenge in 2024. Stay tuned!
Sponsorship Opportunities
How Can Your Organization Help?
Download our 2024 Program Guide
Make a difference.
Become an IWSH volunteer.
IWSH depends on skilled and dedicated volunteers to help provide safe water and sanitation services wherever people are in need. We work hand-in-hand with local community partners and stakeholders to create life-changing experiences for all involved.
We want to hear from: Skilled tradespeople technical experts, trainers and instructors open-minded, hard-working and committed volunteers.