Our Mission and Vision
Changing Lives Through Plumbing
Most people take safe water and basic indoor plumbing for granted. But a substantial water access gap exists, largely impacting historically underserved and under-resourced low-income and indigenous communities:
Nearly half the world's population lacks access to safely managed sanitation.
2 billion people globally lack access to safely managed drinking water
2.2 million people in the U.S. live without running water or proper sanitation.
As the non-profit foundation of The IAPMO Group, IWSH leverages the industry-leading plumbing expertise of IAPMO to solve the most difficult water and sanitation challenges.
Our work is rooted in a simple truth: clean drinking water and safe sanitation are basic human rights.
Sponsorship Opportunities
How Can Your Organization Help?
Download our 2024 Program Guide
Make a difference.
Become an IWSH volunteer.
IWSH depends on skilled and dedicated volunteers to help provide safe water and sanitation services wherever people are in need. We work hand-in-hand with local community partners and stakeholders to create life-changing experiences for all involved.
We want to hear from: Skilled tradespeople technical experts, trainers and instructors open-minded, hard-working and committed volunteers.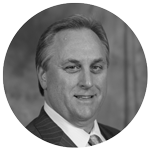 Gary Hile (Chair)
Gary Hile is a Certified Plumbing Inspector (IAPMO), a Certified Mechanical Inspector (IAPMO and ICC), a Certified Medical Gas Inspector (PIPE), a Certified Backflow Assembly Tester for the Municipality of Anchorage, and a Certified Backflow Assembly Instructor through the University of Florida. Gary's grandfather, father, and brother were all members of the plumbing profession.
Ed Gormley
Ed Gormley is owner and president of Gormley Plumbing & Heating, his family's four-generation-old business based in McMinnville, Ore. Ed is president of the Plumbing Mechanical Contractors Association of Oregon, a trustee and chairman of the United Association of Plumbers and Steamfitters Union Local No. 290 Trust Funds, and a trustee of Local No. 290's Apprentice and Training Committee.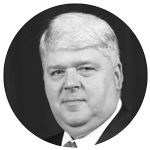 Ken Borski
Ken Borski is division manager, plumbing inspections, for the city of Houston, a post he's held since March 2014. Kenneth has been with the city for 25 years, beginning as a plumbing inspector. A member of Local Union 68 since 1980, Kenneth graduated from the Local 68 Apprentice School and has been a journeyman plumber since 1983.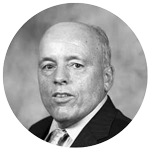 Tom Gugino
Tom Gugino has dedicated his life's work to the plumbing industry for the past 40 years. Working as a journeyman and foreman until 1984, he began working for the city of Las Vegas, Nevada, eventually becoming the plumbing and mechanical inspections supervisor.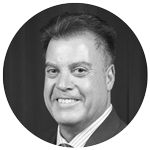 Ian Longacre
Ian Longacre is a plumbing and mechanical inspector with the city of Santa Fe, N.M., a residential building inspector, a residential and commercial building plans examiner, a member of UA local 412, and Chairman of the IAPMO New Mexico chapter since 2016.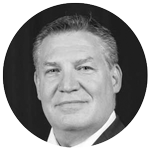 Dave Viola
David Viola is the CEO for IAPMO and serves as chair of the World Plumbing Council. The son of a plumber who pursued a career in mechanical engineering, Dave has more than 25 years of senior management experience within the plumbing and mechanical industry.
Support IWSH by making a tax-deductible gift today.
Our efforts across the globe are only made possible by generous donations and contributions from passionate water, sanitation, and hygiene champions ... like you!
Common donation amounts: $25 $50 $100 $250 $500 $1,000